Overview
Worship forms the heart of our church community. Its weekly pulse calls us of all ages to sing, pray, read Scripture and to speak and share the hope that is ours as children of God. In worship we seek to give God glory, to deepen our faith, to find common and welcome space with one another and to be encouraged to share the peace of Jesus Christ in our homes, places of work and in our community. Worship at Breslau invites and encourages our transformation as we celebrate our unique place within our community and world.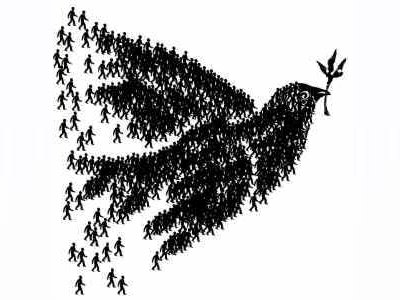 SEEKING PEACE TOGETHER
Oct 15 – Peace With God
Oct 22 – Peace Within
Oct 29 – Seeking Peace When There Is No Peace
Nov 5 – Peace With Neighbours
Nov 12 – Peace With Creation
Nov 19 – Peace Hymn Sunday
Seeking God's ways brings peace. Believing in God brings peace. Abiding in Jesus brings peace.
God's presence brings peace. Trusting God brings peace. Praying brings peace.
Peacemakers join God in caring for the earth. Peacemakers share the bounty of the earth.
Peacemakers celebrate the beauty of the earth.
Peacemakers forgive. Peacemakers act creatively to prevent violence.
Peacemakers seek justice and reconciliation.