Overview
Worship forms the heart of our church community. Its weekly pulse calls us of all ages to sing, pray, read Scripture and to speak and share the hope that is ours as children of God. In worship we seek to give God glory, to deepen our faith, to find common and welcome space with one another and to be encouraged to share the peace of Jesus Christ in our homes, places of work and in our community. Worship at Breslau invites and encourages our transformation as we celebrate our unique place within our community and world.
During this time of pandemic, Breslau Mennonite Church worship is online.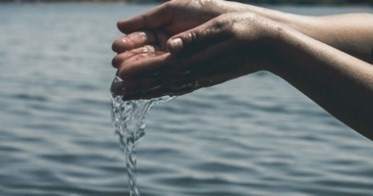 Summer Worship 2020
Consider the Water: biblical bodies of water,
stories & parables of water
In our summer Sunday worship, we are encouraged to consider water in the Bible. It may surprise us to learn about the various bodies of water mentioned and the prominence of water in scripture. The life lessons water offers in the Hebrew scripture (Old Testament), in the life of Jesus, with the stories Jesus teaches, and for the early church. Water has a central role in the biblical account: life giving, cleansing, renewing, thirst quenching, a place of prayer, and a source of life.
July 5  Waters of Creation
July 12  Red Sea, Sea of Galilee, the Nile & Jordan Rivers
July 19  Water & the prophets
July 26  Jesus and the waters of baptism
August 2  A day for quiet reflection about water or MC Canada worship online
August 9  Jesus calms the storm & walks on water
August 16  Jesus and the woman at the well
August 23  Water & the Holy Spirit
August 30  Water (river) of life
To see what a typical worship service looks like, have a look at some of our weekly bulletins. You can also find recent sermons here