Children
Sunday School is an important part of life at BMC. Following the worship service, children from 2 years to grade 5, gather with their age group and an adult leader for an hour of sharing together and learning about God.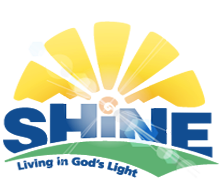 The "Shine – Living in God's Light" curriculum uses biblical stories to teach how God works through us to extend the life of Jesus today. During the Sunday School hour, children will typically enjoy a snack, hear a Bible story and respond with an activity or craft.
In addition to Sunday School, the worship service often includes a children's story.
Children also have opportunities to experience music and drama by presenting a Christmas program and other musicals for the congregation and broader community to enjoy.