9:45 am Summer worship series – Rest for Our Soul
Gratitude, Lament, and Hope
Pastor Eleanor Epp-Stobbe preaching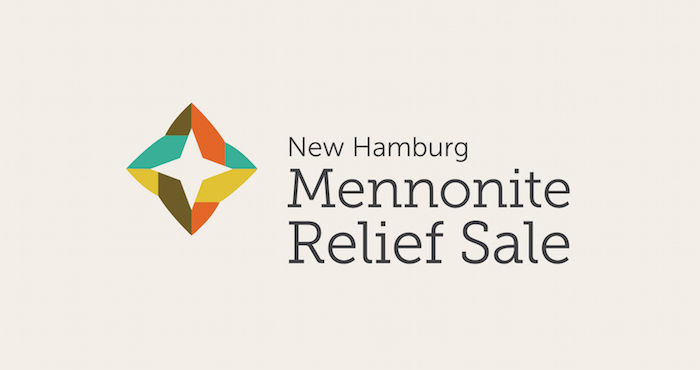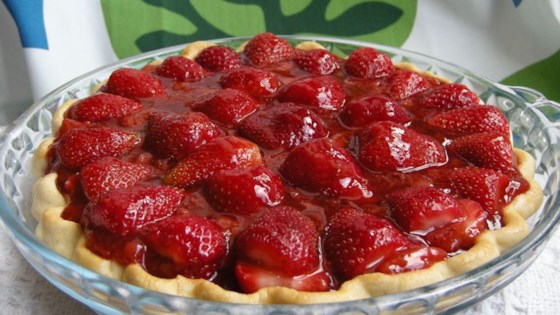 Here at Breslau Mennonite Church we have a tradition that started in 1967, that tradition is the Strawberry Pie Project. It takes place the last Saturday of May every year at the New Hamburg Mennonite Relief Sale.
The story begins during the mid 1960's, when Eph and Naomi Hoffman traveled to Goshen, Indiana, to attend the Mennonite Relief Sale. Their fellow travelers were the group of people who began the New Hamburg Relief Sale in 1967. They were looking at all of the different projects that various church groups did to make the sale a success. Naomi noticed the fresh strawberry pies and thought that would be something she could organize for Breslau to work on. She collected all of the information on how to make the project a success, the recipes, and where to buy the strawberries out of season.
The first year, 1967, 100 pies were made. The pie shells were hand made at Rockway Mennonite Collegiate. By 1974 the pie number rose to 1500 and the pie dough was still being made by hand with about 30 volunteers. The churches contributing to the cost and supplying volunteers were Breslau, Bloomingdale, Listowel and Wanner Mennonite Churches.
By 1980 the cost of making the pies was $2,121 with only three churches (Breslau, Bloomingdale and Listowel) contributing to the cost and supplying volunteers. In 1984 Naomi's notes say that they had 126 volunteers. Naomi stepped down from coordinating everything herself in 1988 and a committee was formed and some changes were made one of them being the pies shells were purchased. The committee also put the price of a pie to $6 and the project raised $9,537 for Mennonite Central Committee (MCC). The churches contributing to the pie project, both financially and with volunteers has stabilized to Breslau, Bloomingdale, Listowel and Pioneer Park Mennonite Churches.
In 2016, we raised $18,400 for MCC. This year we are making 1008 pies, 1000 tarts and 300 berry bowls. We are the second highest project in money raised, the quilts come in first.
Hope to see you this weekend, May 27 at the New Hamburg Relief Sale in support of the work of Mennonite Central Committee.  www.nhmrs.com
Adapted from a Moment in Mission May 14, 2017 by Candy Dettweiler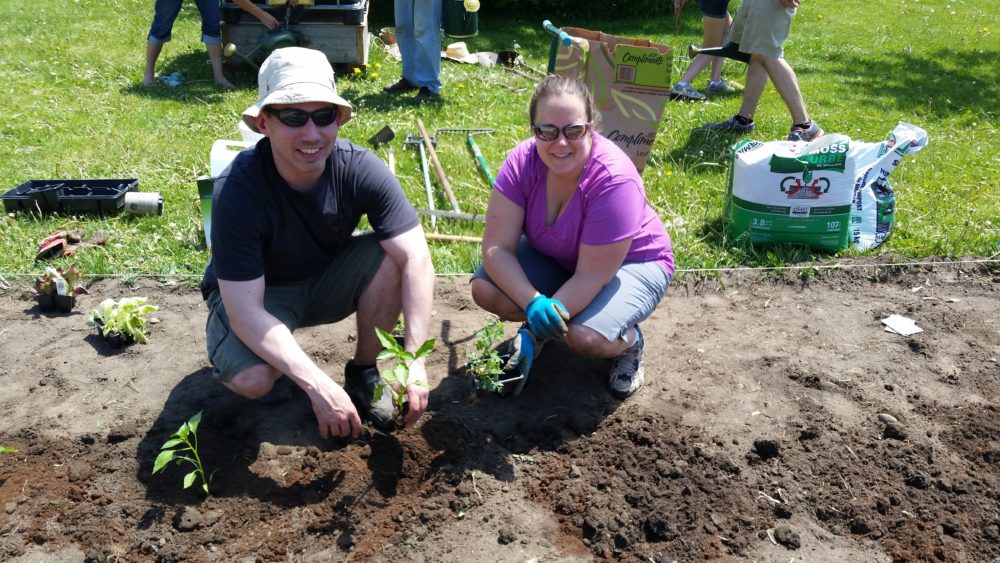 Breslau Gardens is a community garden located on the church property that offers garden plots to both the church and local Breslau community. Beginning in 2014, the garden has become a space to both grow produce, and community. Every year, we look forward to expanding the garden to bring more people together. Our season typically starts mid-May and runs until late-September.
The garden has had many different items planted in the past, including beans, peas, carrots, beets, kale, cucumber, zucchini and spinach. In addition, there have also been some unique plants, like pineapple! The church also grows produce that is shared with the congregation for everyone to enjoy.
In 2017, the garden has 18 plots, all of which have been filled. We look forward to seeing what arrives in this new season and what new plants will be grown by the community!

To learn more about the garden, visit the website breslaugardens.wordpress.com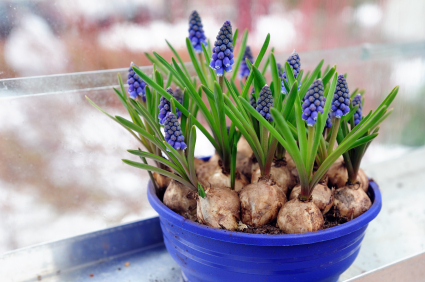 Easter joy!
            Easter hope!
 "In the bulb there is a flower, in the seed, an apple tree; in cocoons, a hidden promise: butterflies will soon be free! In the cold and snow of winter there's a spring that waits to be, unrevealed until its season, something God alone can see." The words and music of this hymn from Natalie Sleeth express the promise of faith and the resurrection, the joy and hope of Easter.
There is a greening in this season for nature and for our soul. There is hope, grace, love, and joy; a miraculous unfolding of new life. All around us the glory of God is breaking through creation's circle of life. Let the greening in us begin . . . Celebrate the wonder of life anew!
Christ is risen. Christ is risen, indeed. Alleluia!
Pastor Eleanor Epp-Stobbe
Lent is a season in the Christian Church year that begins on Ash Wednesday and ends six weeks later before Easter Sunday. It is a time of preparation for Holy Week, marking the death and burial of Jesus, and ultimately the joyful celebration of the resurrection of Jesus Christ on Easter Sunday.
During Lent, many Christians commit to fasting or giving up something, and followers of Jesus add a spiritual disciple into their daily or weekly Lent season, all as a way to draw nearer to God.
Here's an adapted reading for Lent with some suggestions for fasting and/or feasting.
Let us . . . fast from worry and feast on trust in God,
fast from complaining and feast on appreciation,
fast from negatives and feast on affirmatives.
Let us . . . fast from emphasis on differences and feast on the unity of life,
fast from hostility and feast on grace,
fast from apathy and feast on empathy.
Let us . . . fast from judging others and feast on the image of God within each one of us,
fast from words that pollute and feast on phrases that heal,
fast from idle gossip and feast on a deep breath of silence.
Let us . . . fast from emphasis on self-concern and feast on compassion for others,
fast from discontent and feast on gratitude,
fast from bitterness and feast on understanding.
Let us . . . fast from facts that depress and feast on examples that inspire,
fast from discouragement and feast on hope.
Grace for the journey.
Pastor Eleanor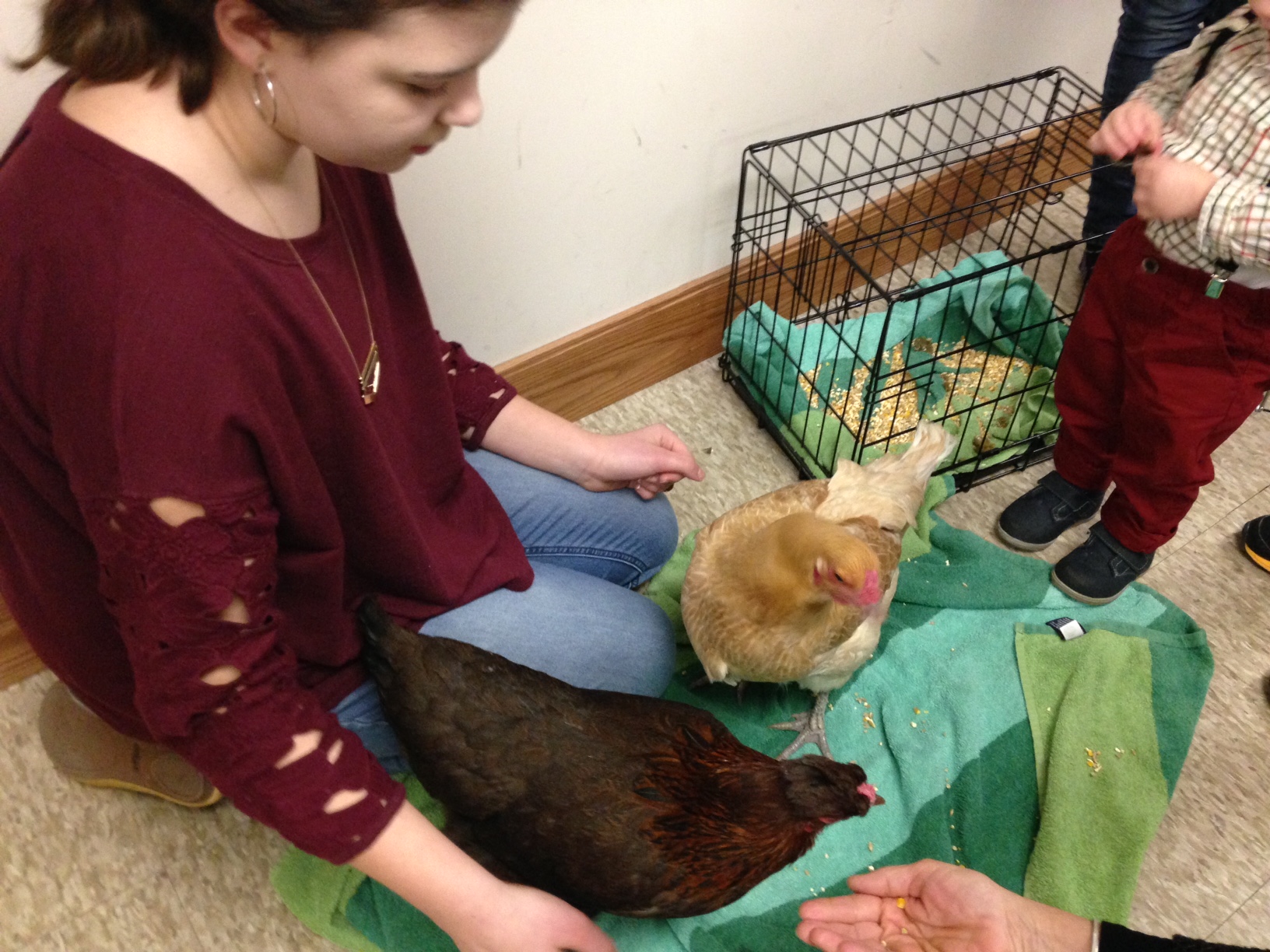 110 chickens!
Together with the children, coins were collected each Sunday during the Christmas season to support Mennonite Central Committee's Joy of Giving project. The $1,100 raised will be used to purchase chickens for families in other parts of the world.  MCC supports projects that help families make a better living. Sometimes those projects involve animals like chickens, helping families to get loans to buy them or training and new techniques to raise them. The animals are used for food or they may be sold and the money used to help the family.
What a great gift of love we were able to provide!
More information about the Giving Project can be found here at this link 
written by Patti H.
on behalf of the BMC Missions Committee