Sr Youth

We have modest goals for our high school youth ministry: embody the kingdom of God.
Nothing to it, right?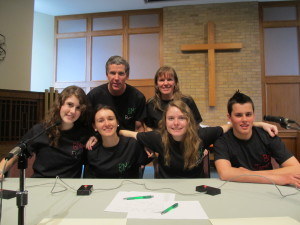 Start by encouraging youth to participate in the life of the church, through worship services or committees and leading their own youth group.
Throw in lots of laughter when we meet together.
Add a little guidance from mentors in the congregation.
And include lots of questions about what being a disciple of Jesus is all about.
Sure, we don't always get it right, but we see our youth group as an integral part of God's growing kingdom.