Mennonite Relief Sale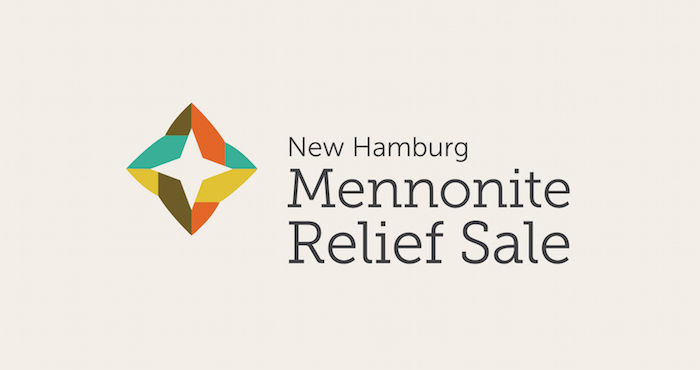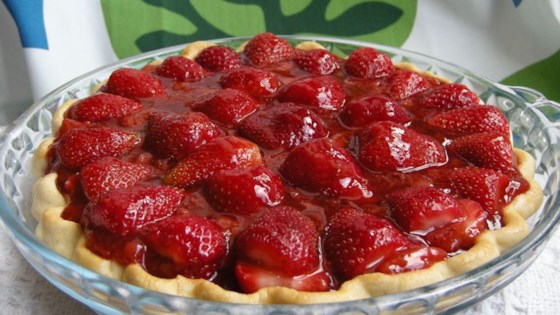 Here at Breslau Mennonite Church we have a tradition that started in 1967, that tradition is the Strawberry Pie Project. It takes place the last Saturday of May every year at the New Hamburg Mennonite Relief Sale.
The story begins during the mid 1960's, when Eph and Naomi Hoffman traveled to Goshen, Indiana, to attend the Mennonite Relief Sale. Their fellow travelers were the group of people who began the New Hamburg Relief Sale in 1967. They were looking at all of the different projects that various church groups did to make the sale a success. Naomi noticed the fresh strawberry pies and thought that would be something she could organize for Breslau to work on. She collected all of the information on how to make the project a success, the recipes, and where to buy the strawberries out of season.
The first year, 1967, 100 pies were made. The pie shells were hand made at Rockway Mennonite Collegiate. By 1974 the pie number rose to 1500 and the pie dough was still being made by hand with about 30 volunteers. The churches contributing to the cost and supplying volunteers were Breslau, Bloomingdale, Listowel and Wanner Mennonite Churches.
By 1980 the cost of making the pies was $2,121 with only three churches (Breslau, Bloomingdale and Listowel) contributing to the cost and supplying volunteers. In 1984 Naomi's notes say that they had 126 volunteers. Naomi stepped down from coordinating everything herself in 1988 and a committee was formed and some changes were made one of them being the pies shells were purchased. The committee also put the price of a pie to $6 and the project raised $9,537 for Mennonite Central Committee (MCC). The churches contributing to the pie project, both financially and with volunteers has stabilized to Breslau, Bloomingdale, Listowel and Pioneer Park Mennonite Churches.
In 2016, we raised $18,400 for MCC. This year we are making 1008 pies, 1000 tarts and 300 berry bowls. We are the second highest project in money raised, the quilts come in first.
Hope to see you this weekend, May 27 at the New Hamburg Relief Sale in support of the work of Mennonite Central Committee.  www.nhmrs.com
Adapted from a Moment in Mission May 14, 2017 by Candy Dettweiler