Breslau Community Gardens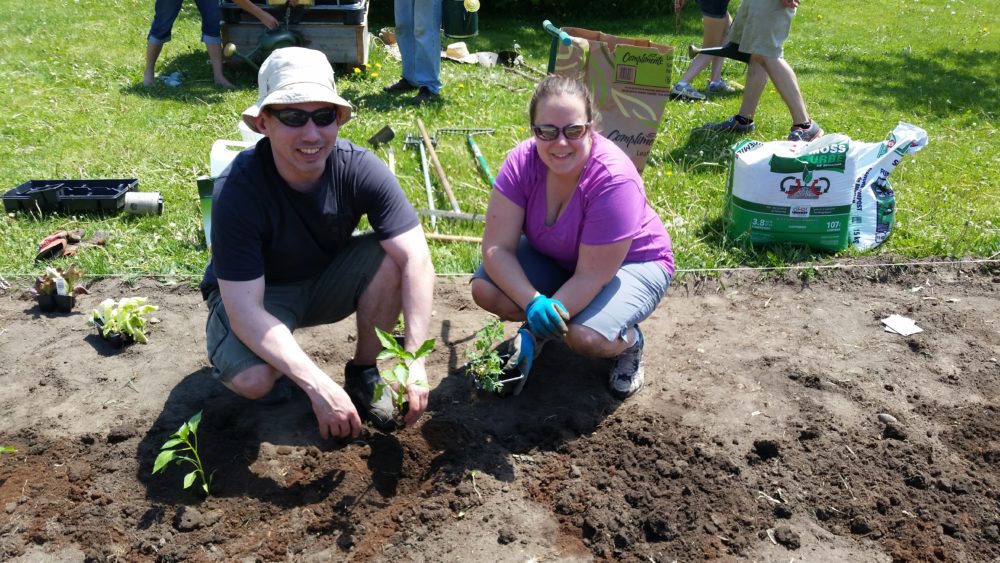 Breslau Gardens is a community garden located on the church property that offers garden plots to both the church and local Breslau community. Beginning in 2014, the garden has become a space to both grow produce, and community. Every year, we look forward to expanding the garden to bring more people together. Our season typically starts mid-May and runs until late-September.
The garden has had many different items planted in the past, including beans, peas, carrots, beets, kale, cucumber, zucchini and spinach. In addition, there have also been some unique plants, like pineapple! The church also grows produce that is shared with the congregation for everyone to enjoy.
In 2017, the garden has 18 plots, all of which have been filled. We look forward to seeing what arrives in this new season and what new plants will be grown by the community!

To learn more about the garden, visit the website breslaugardens.wordpress.com